Utilising the power of digital sketching/drawing, I quickly put together concept sketches, that convey the direction of the ads without having to take into consideration colour or background. This quickly gives the client an understanding of the direction of the campaign.

Showcased is the Lazada "shop-in-shop" Desktop and app overview
The finished design after a number of iterations, focused on three main messages with several click-outs:

1. Friso's good nutritional value for children as well as pregnant mothers-to-be.
2. Nature and Science: The milk-powder inside a Friso tin is 100% produced and processed in the Netherlands
3. Friso and Frisomum products are recommended by doctors as a nutrition supplement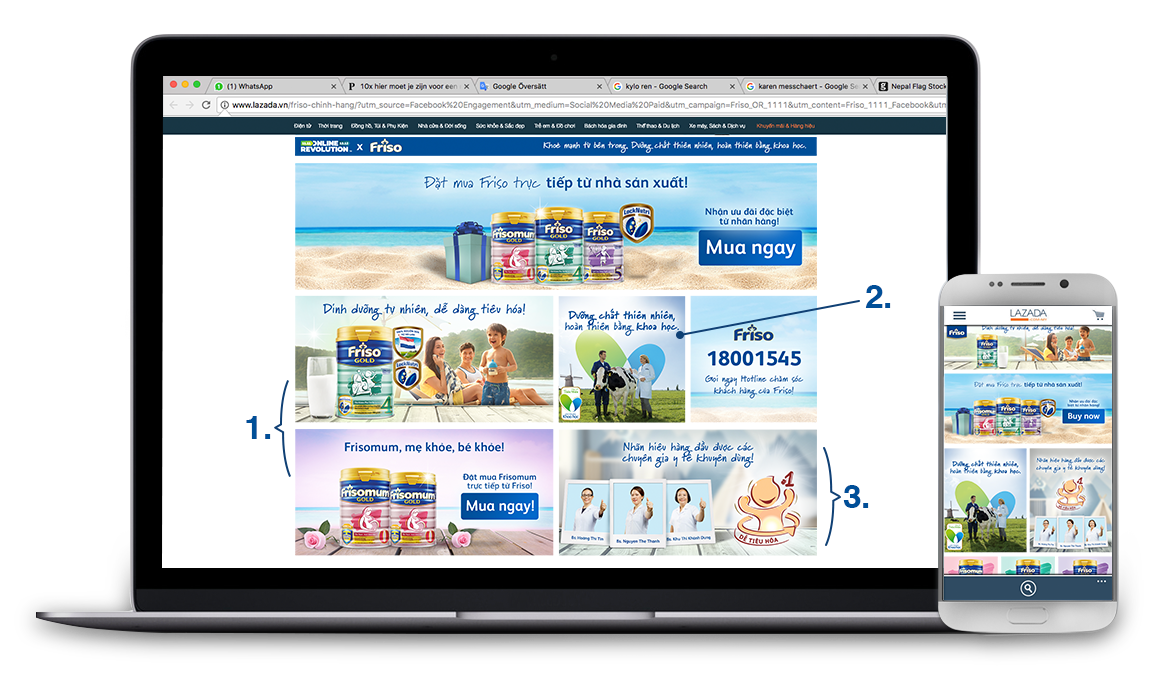 New promotion and battling creative fatigue
"Online Revolution" was a site-wide campaign across Lazada, offering unique prices during a period of time. This posed a great opportunity for Friso to join in, and to update their "Shop-in-Shop" creatives, giving their page a new look. Friso gains popularity, simply by being present on Lazada, and utilising their campaings. This gives Friso some of Lazada's trust-worthyness as an added bonus to their brand.

The campaign was backed with Social ads on Facebook.

Online Revolution December 2017
Good and descriptive concepts are key to a great design process. The GIF below shows the initial concept sketch and how the finished result turned out. The campaign was launched in December, thereof the holliday theme.

To drive customers from outside of the Lazada framework, Facebook link-ads where utilised, along side display ads that were shown across popular third party Vietnamese websites, linking directly to the Lazada Friso shop and special offers.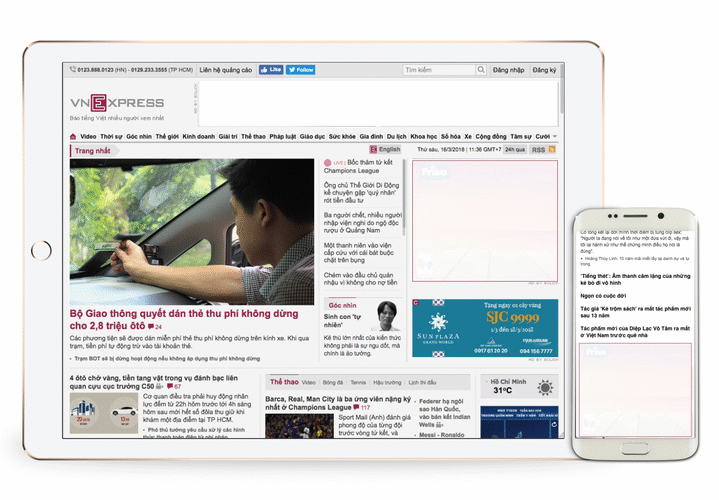 Friso were seen to gain continuous traffic to their Lazada shop-in-shop, by keeping a steady flow of advertisement leading to the site, as well as to, on a regular basis, update their shop graphics with new promotions and visuals.